Don't Let Black Streaks Rule
We've all seen the ugly black stains on rooftops, but they are more than an appearance issue. These stains can actually reduce the efficiency of your roof, and degrade the roofing material much faster than if properly cared for. The stains you see are Gloeocapsa Magma, a species of bacteria. The outer layer becomes dried out and turns into a black shell for new growth to thrive underneath. The algae absorbs moisture, which is held against your roof, and causes the surface to degrade prematurely.
Stains will appear heaviest in shaded areas, and may look like tree droppings. Leaves and debris are also very destructive to a roof, as they absorb even more moisture than the bacteria, rotting the roofing material quickly. Debris removal is included in our roof cleanings, and offered as a separate service.
A dirty roof damages the curb appeal and value of your home. Cleaning it is one of the easiest and most affordable ways to improve your home.
Ready to get started?
Your Free Estimate...In Just A Few Clicks!
Banish Those Black Streaks
There is only one method that safely and effectively cleans these stains, and completely kills all growth. Our method uses a low pressure (70 psi) application using specially formulated detergents and algaecides. These detergents eliminate any dirt, carbon, and other organic materials, as well as kill any algae, mold, or mildew completely. This process is the industry standard for roof cleaning, and recommended by most roofing manufacturers as well as the Asphalt Roofing Manufacturers Association (ARMA). The results of our cleanings last between 2-7 years depending on surrounding environment, and climate conditions.
Safe For All Roof Types
Whether asphalt shingle, metal, tile, or slate, Reliant Prowash can safely clean your roof. In many cases cleaning can be done from the ground or a ladder, eliminating the need for walking on the roof. When this is not possible, we walk on the surface as little as possible, and with the most care possible. Make sure you hire a professional to clean your roof, and never ever let someone pressure wash your roof! Pressure washing will remove granules from shingles, and will not completely kill the growth. Pressure Washing will also void the warranty from the shingle manufacturer. Reliant ProWash can make sure your roof stays like new as long as possible and our cleanings will NOT void the warranty of your roofing material.
Reliant ProWash
Monday thru Friday 8:00 am - 7:00 pm
Rated
5
/5 based on
12
reviews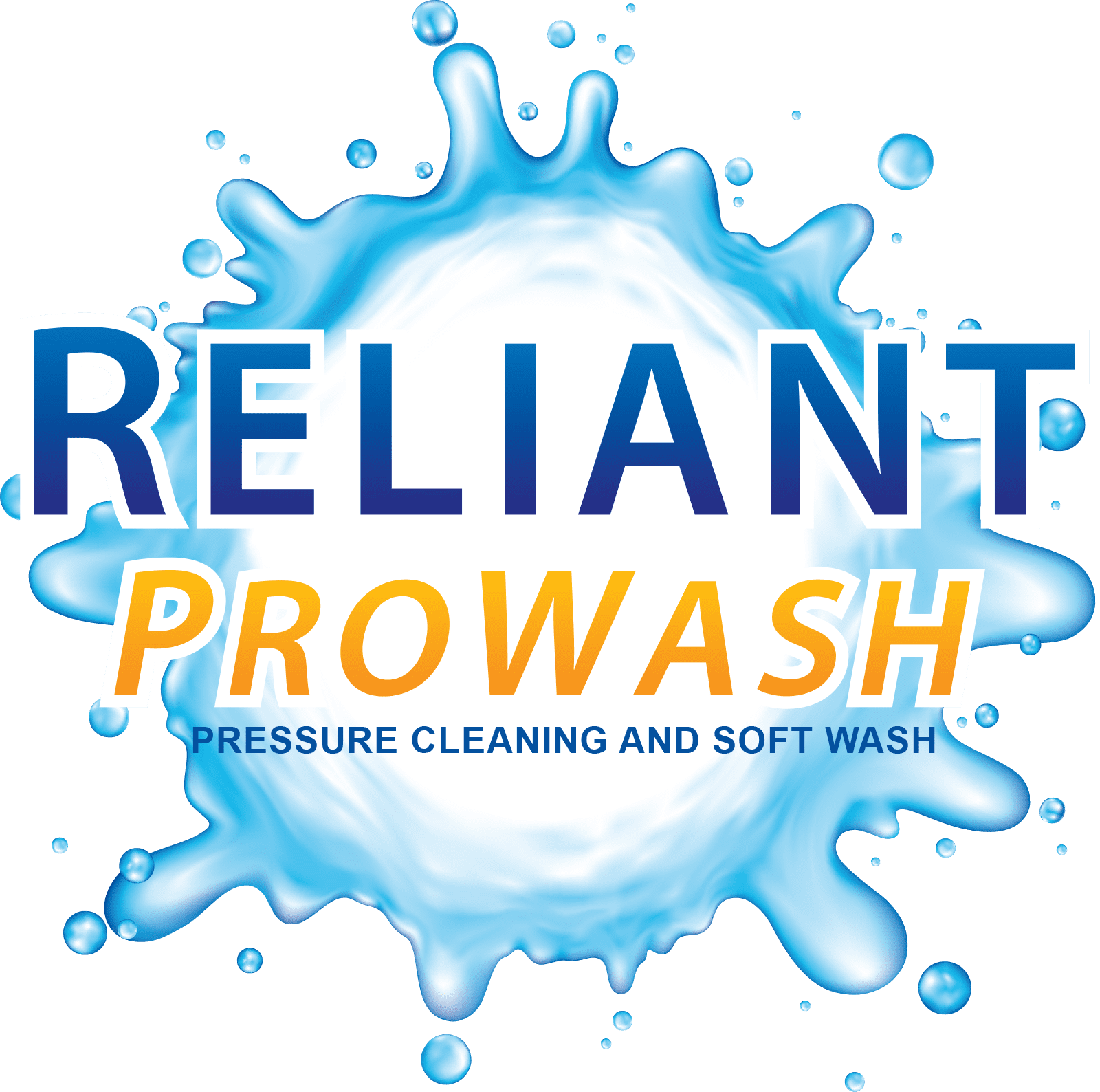 $-$$$
Service Areas
Reliant ProWash provides pressure washing services to Winona, West Plains, Poplar Bluff, Van Buren, Mountain View, Eminence, Summersville, Willow Springs, Cabool, Mountain Grove, Alton, Ellsinore, Ellington, Chesterfield, O'Fallon, Ballwin, and western St. Louis, MO